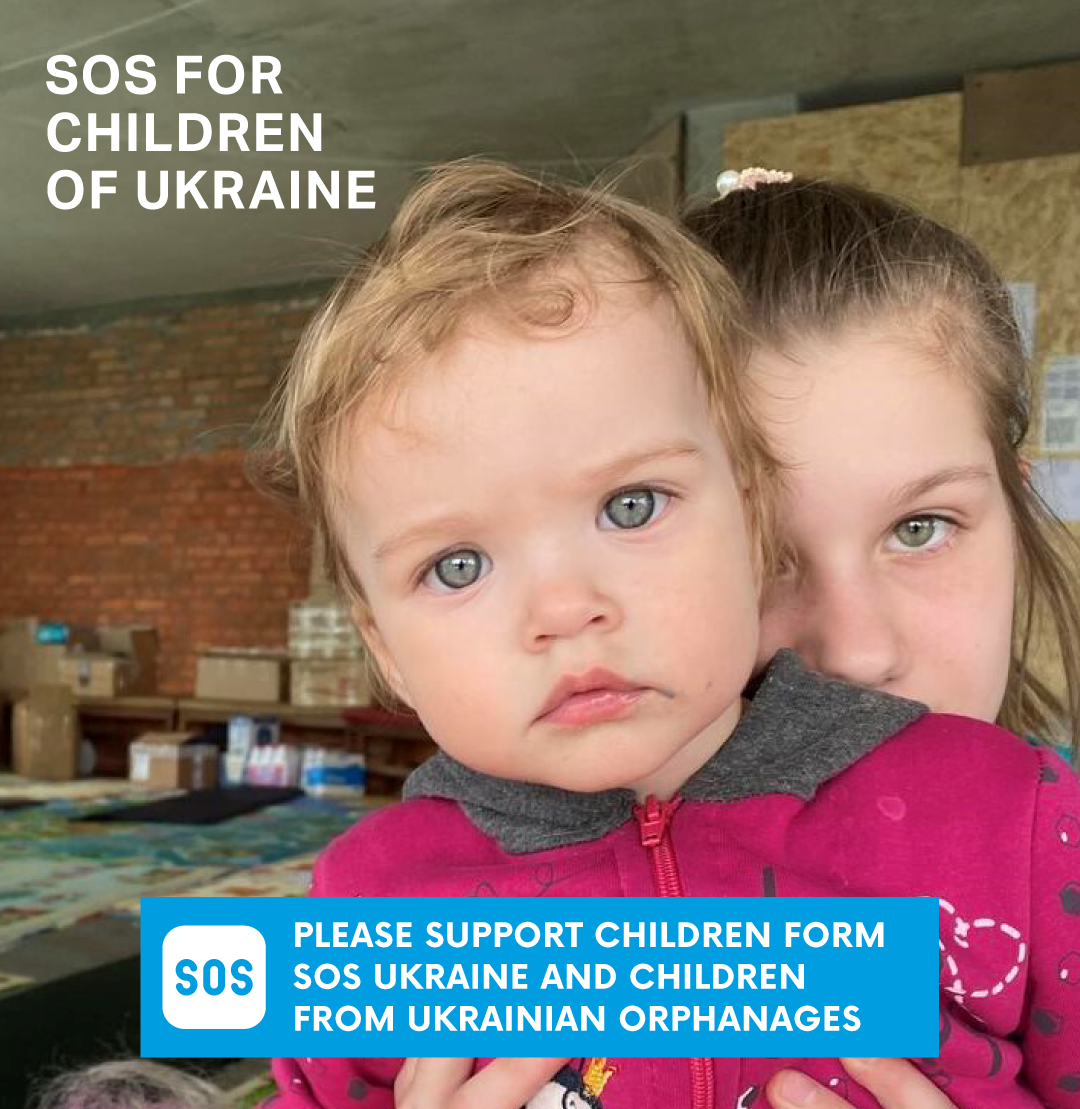 ACTIVITIES OF THE SOS EMERGENCY RESPONSE GROUP
In response to the tragic situation of foster families from Ukraine, we host 173 people – Ukrainian children and their foster carers – in our SOS programs in Kraśnik, Siedlce, Lublin and Biłgoraj. Before the war they were under SOS Ukraine care (Kiev and Lugansk) and from the Ukrainian orphanage in Kiev. We could say, that in our association we have two additional Children's Villages, spread across all of our programs. The children and their caregivers live in the villages of Siedlce, Karlino, Biłgoraj and Kraśnik. Our programs in cooperation with the SOS Ukraine team support them every day. We provide them with medical support and legal assistance, as well as after school activities and trips. In a very near future, thanks to our donors, we will open in Lublin a House for Children, safe place for 40 Ukrainian children from orphanage. They are all children of war trauma, that need our help! The building received from the donors is undergoing renovation. We do everything we can to open the place in June.
How we help:  
As part of the help of SOS Children's Villages and support for children evacuated from Ukraine to Poland, we assisted over 120 foster parents with children who escaped from the war, including from Dnipropetrovsk and Mariupol and from other regions of Ukraine. We helped them come to Poland, and we also made further journeys possible, mainly to the Czech Republic and Germany. Every intervention is individualized, tailored to the needs of a given family. In cooperation with SOS Children's Villages Ukraine and organizations from the Coalition for Family Foster Care, we helped 150 people from foster families. Thanks to our help, numerous families found flats adapted to their needs, care of specialists such as psychiatrist, psychologist, dentist, orthodontist. We helped parents to enroll their children in Polish schools. We provide older children with access to laptops and the Internet so that they can continue their online studies in a Ukrainian school. We are in constant contact with 200 people from foster families from Ukraine, to whom we provide information on benefits and formal steps in the Polish administrative system, including in terms of registering temporary care for children deprived of parental care. We also supported legal interventions in cases where there was a suspicion of violating the law of Ukrainian children.
We approach each family individually, responding to the needs of children: we look for activities corresponding with their interests, organize games and exercise in the fresh air, trips that help reduce stress after difficult experiences. We buy necessary items, including toys and sports equipment. We also support adult caregivers so that they can help children in need even better.
As part of the emergency aid, also thanks to our donors, we have implemented a system of Sodexo vouchers with a value of PLN 450 per person. Vouchers are delivered to the most needy families for 3 months through a network of partner organizations associated in the Coalition for Foster Care. Those vouchers will help to buy the necessary everyday items for families and their children. Our target group are:
Foster families with children evacuated from the war in Ukraine after February 24th 2022
Ukrainian families with children with disabilities and special health needs
Independent mothers and their children as well as parents with children from Ukraine in a difficult financial situation
Our priorities are foster families, children from institutional care and families with special health needs, at risk of poverty.
First aid is provided to 250 people under the care of 3 non-governmental organizations in Białystok, Wrocław and the surrounding area. At a later stage, we will extend the support to even more Ukrainian families in need.
Specialized SOS Centers:
We plan to create a network of SOS Specialist Centers, where Ukrainian and Polish children from foster care will receive specialist support.
In SOS Centers, we will help Ukrainian children by providing first psychological aid, while people with developed post-traumatic stress disorder will receive specialist therapies. We will help children experiencing developmental trauma, of whom there are many in foster care. Our experience shows that in addition to therapeutic help, work with the body is also very important.  That is why we plan to conduct rehabilitation and exercise classes in SOS Centers. Thinking about helping children, we plan activities for their caregivers, including the development of competences through training and support groups. We are currently looking for places to create such centers in and around Warsaw, Kraków and Koszalin. We want to extend our search to other large cities.
THE CURRENT SITUATION OF UKRAINIAN CHILDREN FROM FOSTER CARE
Before the outbreak of the war in Ukraine, there were 702 centers taking care of children temporarily deprived of their biological parents, orphans or children remaining in foster care.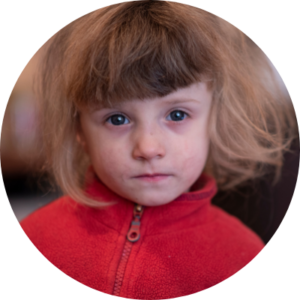 According to SOS, before the war in Ukraine, Ukraine had 64,000 children in foster family care and 98,000 in institutional care.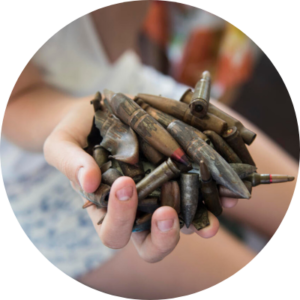 Since the outbreak of the war, 264 orphanages have been evacuated in whole or in part, 83 to safer regions in Ukraine, and 181 abroad. A total of 6,465 children were evacuated, and most of them (47%) found a safe place in Poland. The exact number of children from foster families evacuated to Poland is still unknown.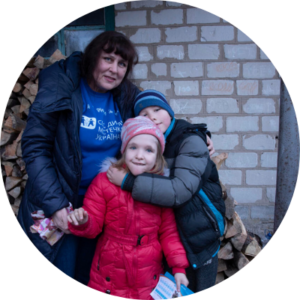 QUESTIONS AND ANSWERS
We are able to help with the need to help and help children.
Our organization is now prepared for Wanderers and foster parents from SOS Ukraine. We are planning the child the possibility of sheltering SOS Children's Villages.
At the moment, we are not looking for a place in apartments outside our programs. We recommend individual ones in favor of reception points, hotlines or contact with organizations, companies and invitations. We know people are in this solid society, every step in this direction with children and citizens is very precious.
Premises databases:
https://pomagamukrainie.gov.pl/
https://ochotnicy.waw.pl/mieszkania